Researchers from the Research of Advanced Materials Department
RESEARCHERS FROM THE DEPARTMENT OF BIOCHEMICAL PROCESSES AND MATERIALS
Kalim Deshmukh
Dr. Kalim Deshmukh comes from India. Kalim´s specialization is 2D materials reinforced polymer nanocomposites for energy storage, gas sensing and EMI shielding applications. Presently, he is working as a postdoctoral researcher on the topic "Sol-gel derived porous bioactive glasses for bone tissue regeneration applications". Before joining NTC, Kalim was doing his Ph.D. at B. S. Abdur Rahman University of Science and Technology, Chennai, India.
He decided to join NTC because of the interesting topic of the project he was offered. "I really like the working environment we have within our team, it is very pleasant," he says. As an experienced professional, Kalim would like to get involved in research and development that can be useful in people´s daily life and for society in general. Read more about his work.
Mina Ghafouri Azar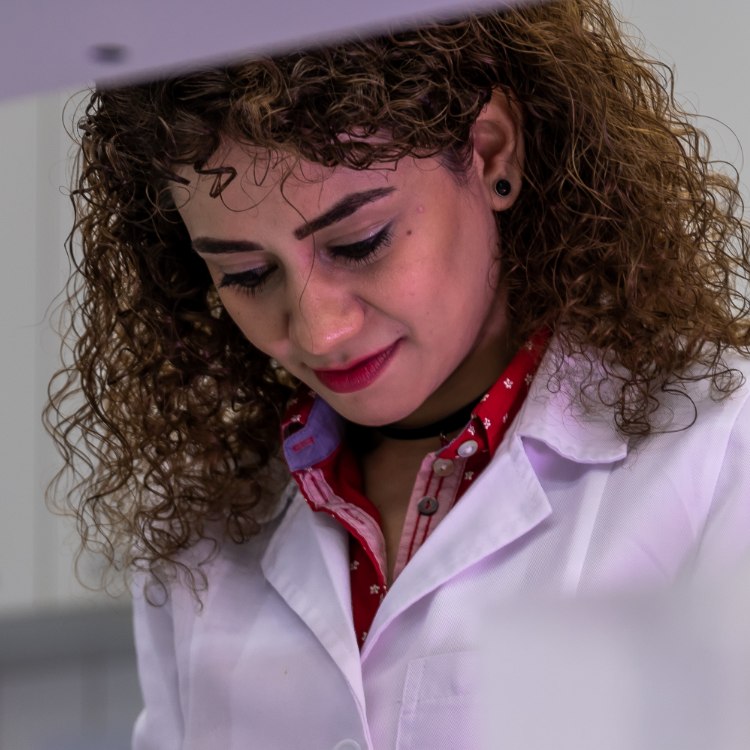 Meet Mina Ghafouri Azar works in NTC in Chemical Processes and Materials department. She is doing her Ph.D. degree in the biochemical process now.

Before she came to the research center NTC in Pilsen, she studied chemical engineering with a focus on nanotechnology and polymers process in Seoul, South Korea.

"My professional dream is to produce something new about conductive hydrogel which will be useful for biomedical purposes," she says.
Jagan Mohan Dodda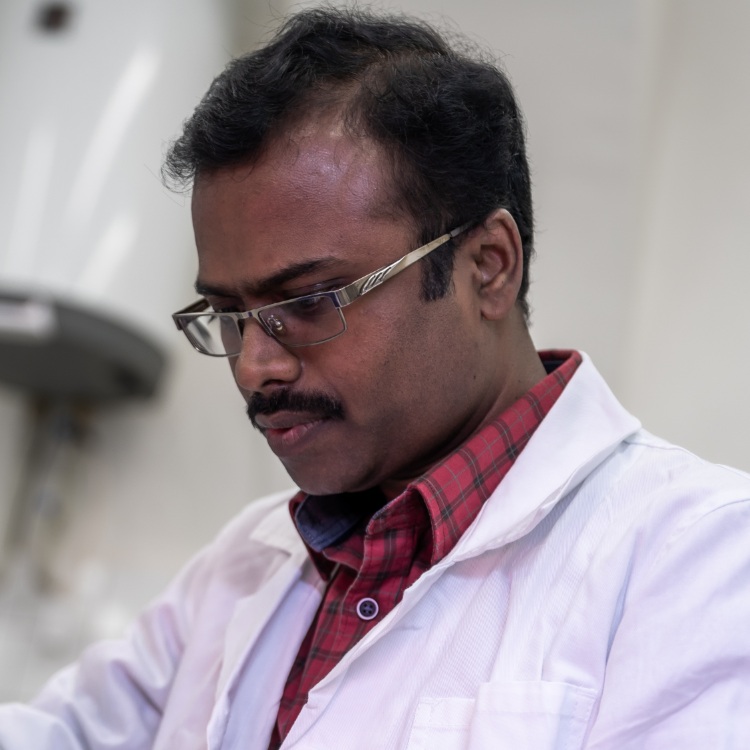 Jagan Mohan Dodda - Senior Researcher at NTC, who specializes in the area of polymer science (mainly membranes, hydrogels, high-performance polymers, etc.)
He completed his doctorate in chemistry from Central Salt & Marine Chemicals Research Institute, India. Later, he did his postdoctoral research at Korea Forest Research Institute and Universiti Sains Malaysia.
Jagan joined NTC in 2011 to work on CENTEM project which involved the development of membranes for PEM fuel cells. "It was an interesting topic and exciting work as fuel cell membranes is crucial due to the difficulty in the availability of commercial membranes and the high cost involved in this technology. "I worked on the project for almost 5 years, and the later project shifted and still I continue to work in NTC. I have spent more than 6 years in this country, and I love the place, culture, people, food, and overall the complete NTC family. I would surely continue to work and give my contribution to the progress of NTC," he said.
His professional dream is to do good research work in the field of science and technology and produce some biocompatible products for the benefit of humans and try to save nature in all possible ways. Read more about his work.